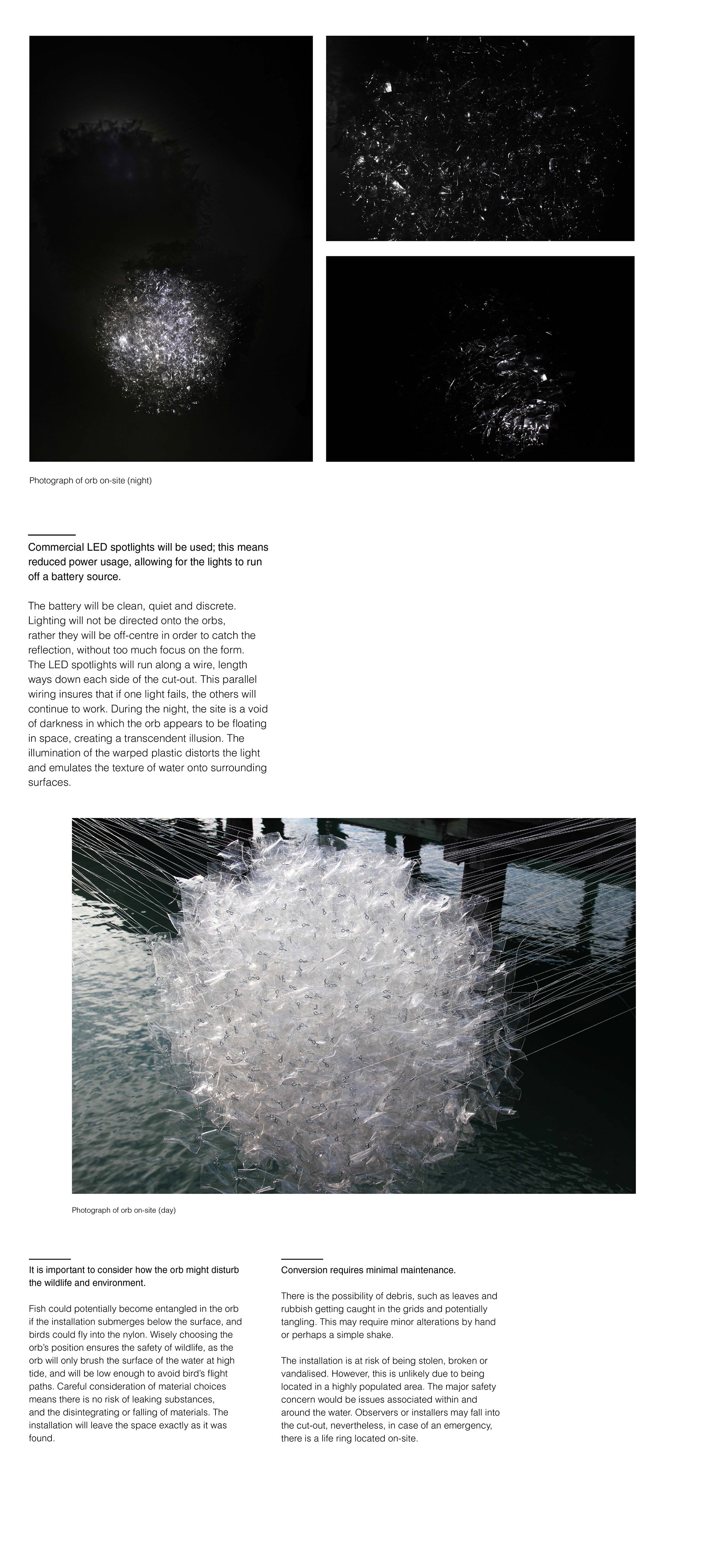 Team: Ashleigh Lawless, Danielle Wilson, Kim Scott.
We intend to create a visual display, a giant floating orb that is fabricated from salvaged plastic rubbish. We are trying to avoid overt symbolism and emotional content, but instead we are calling attention to the materiality of the work. We are aiming to draw attention to the scourge of plastics and other rubbish polluting our oceans. Through the illumination of the warped plastic we expect the refraction of light to produce a rather spectacular display.
Initially the interest in bringing light to the general rubbish pollution in wellington harbour came about with the discovery of the speckled coast line of oriental bay at low tide. An amazing amount of glass and other litter was hidden between the rocks and sand we simply wish to draw the public's attention to the state of our seas and encourage people to deposit their rubbish in waste bins rather than the sea.